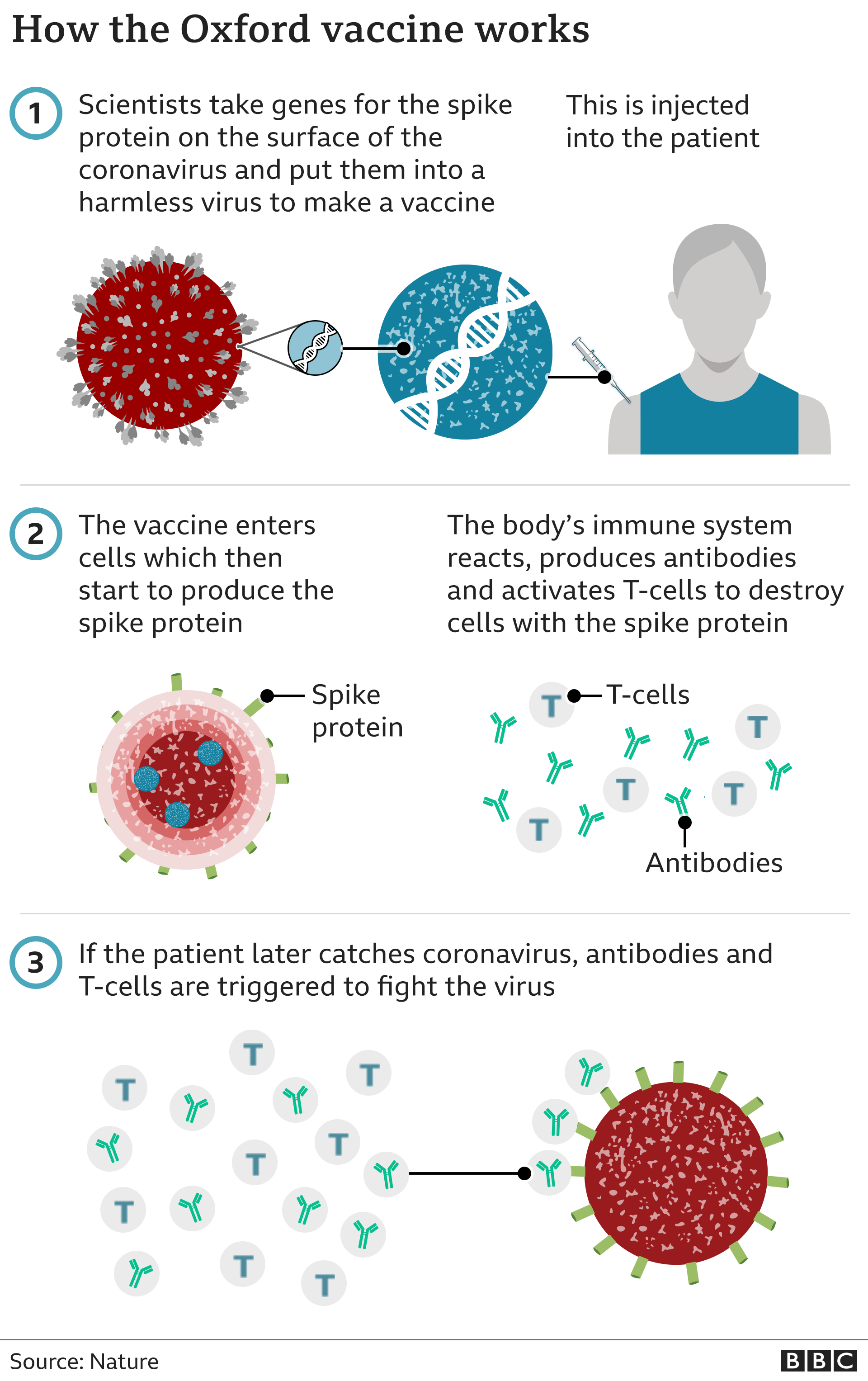 For additional information, click on the the following buttons:
Health Canada: official description of AstraZeneca COVID-19 Vaccine
Risk of bleeding and blood clots?
Unfortunately, some patients who received the AstraZeneca COVID-19 vaccine developed problems with their blood clotting system.  Those people developed issues with bleeding and/or blood clotting.  Tragically, some of those people died as a result of this complication.
This condition has been named Vaccine Induced Prothrombotic Immune Thrombocytopenia (VIPIT).  
Out of an abundance of caution, on March 29, 2021, the National Advisory Committee on Immunization (NACI) and the Public Health Agency of Canada (PHAC) instructed health care providers to stop immunizing individuals under the age of 55 with the COVISHIELD vaccine.
On April 14, 2021 Health Canada released its findings after an extensive, independent assessment of the blood clot risks associated with the AstraZeneca vaccine.
Their findings include:
Blood clots following vaccination are very rare, but may be linked to the use of this vaccine among people with low levels of blood platelets.
The side effect is treatable.
The potential risk of these events is very rare, and the benefits of the vaccine in protecting against COVID-

19

outweigh its potential risks

Health Canada concluded that the risk of blood clots is about

1

 in

250

,

000 (0.0004%)

This is extremely low risk when compared to the 1 in 5 (20%) risk of blood clots from being infected with COVID-19

Women who take birth control have a risk of blood clots of 1 in 1600 (0.0625%)
To put things in context, as of Monday, April 12, 2021, there have been 1,060,157 confirmed cases of COVID-19 in Canada.  Sadly, there have been 23,315 people who have died as a result.  This suggests that the risk of death is 2.20% for Canadians infected with the COVID-19 virus.
Subsequent to their review, the Public Health Agency of Canada removed its restriction on the use of the COVISHIELD vaccine and approved it for all Canadians aged 18-65 years.
On April 19, 2021 ALL Manitobans over the age of 40 years were considered eligible for the COVISHIELD vaccine, irrespective of whether or not they had a prior medical condition.
As a result of the VIPIT association, it is strongly advised that any individuals vaccinated with COVISHIELD should seek immediate medical attention if they develop any of the following symptoms:
Shortness of breath

Chest pain

Leg swelling

Persistent abdominal pain

Worsening headache or blurred vision

New onset easy bruising
Dr. Supriya Sharma, Health Canada's Chief Medical Advisor, reinforced that the vaccine is viewed as safe and effective:
​"Get whatever vaccine is available to you. It's that simple. The longer you wait to get vaccinated, the longer you're not protected. We know the risks of getting these side effects from the vaccine are very rare."
(Last updated April 19, 2021)
Before booking your appointment, please download and complete the COVID-19 Vaccine Consent Form.  Don't forget to bring it to your appointment!!!