ER PHYSICIANS AND NURSES – SAME DAY OR NEXT DAY APPOINTMENTS

The Minor Illness & Injury Clinic
"When it's not an emergency, but it's important to you."
We provide convenient, high-quality, appointment-based health care for children and adults suffering from non-life threatening illness or injury.

Life happens.
People get sick. People get injured. When life happens, what should you do?
Sometimes illnesses and injuries are life or limb threatening. Things like heart attacks, strokes, severe asthma, broken bones with crooked limbs, deep lacerations, severe pain, bleeding, worsening headaches, gunshot wounds, seizures, moderate to severe dehydration and fever in unimmunized children or fever in very young babies can be very serious. These should be assessed and treated in an Emergency Room.

Our mission is to revolutionize the way that our patients experience health care by providing episodic expert care that is timely, efficient and client-focused for individuals suffering from non-emergent acute illness and injury.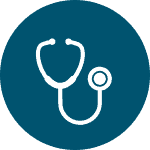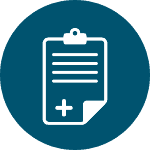 Schedule an appointment
Click on the booking link below.
You will be redirected to a secure website where you can select an appointment time that best fits into your busy life.
Please arrive at least 10 minutes early for your appointment and bring a copy of your Manitoba Health card.
If you are unable to attend your appointment, or you simply wish to cancel, please let us know as soon as possible so that we might offer that spot to another patient.  If you book and appointment, but fail to attend without prior cancellation, a $75 "no-show" fee may be charged.  
Now Open - Limited Appointments